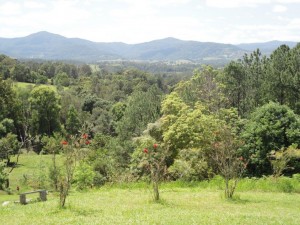 Gillian lives on 40 acres of undulating bushland in the beautiful Nimbin Valley of Northern NSW close to the sacred Nimbin Rocks. She has modest accommodation available there for anyone seeking a quiet nurturing space in which to deepen their meditation practices or for anyone looking for guidance on meditation or who simply wants to "chill out" for a while.
A caravan , a "Tree House" and a "Hermitage"  are available for renting. Caravan has power .
It is difficult to imagine any real breakthrough without a solitary element in one's spiritual life… Solitude always summons us to the essential. Pulling us from the superficial. It is a call to look deeply at ourselves, at our relationship with the Divine, and at our spiritual discipline.
Wayne Teasdale (1999:85)
Cost is negotiable. Pemavalley Retreat is not a commercial enterprise, it is Gillian's home.
"I wanted to make contact and thank you again for the time and space provided for me in the beautiful Pema Valley.
My heart and soul knew what they needed and I certainly feel these longings were met in my short but sweet stay there. 
Images of the  beauty of the land linger with me.
The gently company of Mima, wonderful conversations with you, slow time aloneness, and freedom to be. 
Thank you. It is so wonderful that you are offering such respite. 
You were saying on that last morning, that it took courage for me to make contact and travel to be there; on my drive home I realised, it also takes courage to return to 'normal' life! 
I am still processing my time there and enjoying the richness of remembering and savouring. 
My thoughts are often with you as you prepare for the group who are coming in. You inspire me. 
Thank you thank you thank you."
 Marilyn Wadick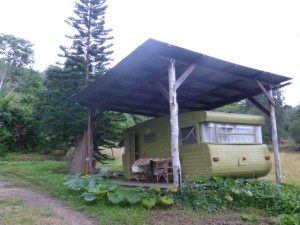 She can be contacted here or by mail at PO BOX 74, Nimbin NSW, 2480