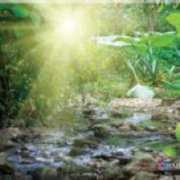 This half hour deep relaxation begins with full body stretches . You are then guided into focussing your breath and awareness on releasing tension in your belly, your chest, and the inside of your head before rotating your awareness through every part of your body feeling it as heavy. A second rotation invites you to feel each part of your body as light. The practice ends with full body awareness in which you experience a delicious lightness of being. Relaxing music accompanies this process of progressive relaxation.
---
Regarding this audio download
This is an audio download of a single track from the album Relaxation Made Easy.
Dr. Gillian Ross' CDs are also available from the ABC Online Shop
Further audio tracks and albums can also be purchased for download from the iTunes Store.