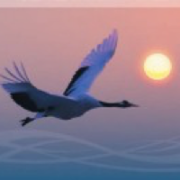 In this half hour yoga nidra, after moving into a deep state of relaxation by rotating your awareness through your body with subtle sound vibration, you are invited to move into the pause between your breaths.  This  lengthens as you become more aware of it. In that space of exquisite stillness there can be a profound "letting go". Guidance on the best use of yoga nidra practices and their benefits can be found on my website under " Practical Advice"
---
Regarding this audio download
This is an audio download of a single track from the album The Art of Letting Go.
Dr. Gillian Ross' CDs are also available from the ABC Online Shop
Further audio tracks and albums can also be purchased for download from the iTunes Store.